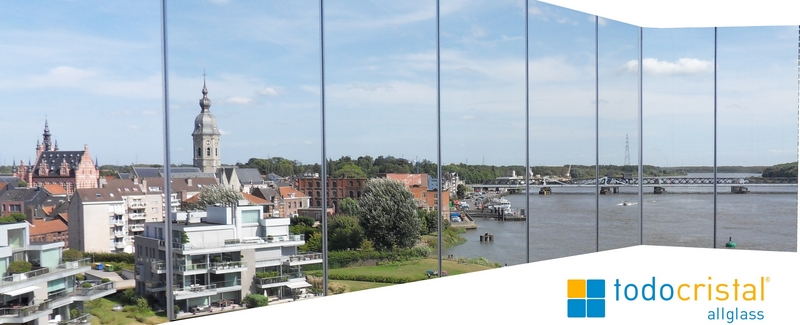 AllGlass Confort system is a Spanish company dedicated to the projecting, manufacture and marketing of innovative glass solutions.
We use high-quality materials, of European origin, especially produced for AllGlass/TodoCristal based on their own design. Our product is CE marked and it's in accordance with EU regulations of glazing without profiles.
Our company is dedicated to quality and the environment. We are certified to ISO 9001-2000 and ISO 14001-2004.
AllGlass Comfort Systems currently distributes its products in more than 20 countries on five continents. We try to satisfy all the needs of our clients, adapting our products to their needs. For our company, all details are important as much of our product as well as our client.
Our philosophy is to provide high-quality system and solutions with constant innovation, so that our products are a world leader in the field of glazing without vertical profiles.